Education
How To Check Result ATBU Undergraduate Portal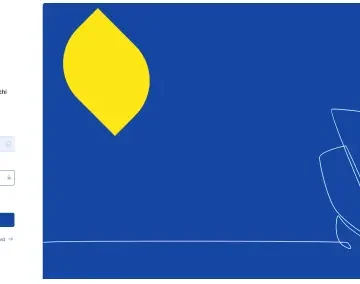 How To Check Result ATBU Undergraduate Portal
How To Check Result ATBU Undergraduate Portal – If you are an undergraduate student of Abubakar Tafawa Balewa University, Bauchi and you have been looking for ways, instructions or guidelines on how to check your semester's result online. This article will guide you through. Northxclaim researched and come up with a fews simple and easiest way that will help you view and print your examination result with zero problem. Follow the steps carefully and read the article cover to cover without skipping any part of it.
The management of Abubakar Tafawa Balewa University, Bauchi, has announced that it has officially opened the school's result checking portal for all undergraduate students to view their results.
About Abubakar Tafawa Balewa University (ABTU) 
ATBU is a prestigious institution of higher learning that prides itself on academic excellence, innovation, and community engagement. The university is committed to providing quality education, fostering research and innovation, and nurturing the talents and aspirations of our students.
ATBU is dedicated to creating a vibrant learning environment that stimulates intellectual curiosity, critical thinking, and holistic development. It offers diverse academic programs, offered by renowned faculties and schools, provide a solid foundation for a wide range of disciplines.
Whether you are interested in Engineering, Technology, Environmental Sciences, Management Sciences, Agriculture, Medicine, Science Education, or any other field, ATBU offers comprehensive educational opportunities to suit your interests and career aspirations.
How To Login And View Result
To make this process simple for you, I have included screenshots from the result checking portal. Kindly follow
the instructions below to check your results now.
Step 1: Visit https://atbu.edu.ng/ and click on 'Portals' menu, then select "Undergraduate Program". You will be
directed to the login page where you will type in the student registration number as "username" and default password 'atbu2022' as "password".
Step 2: Click on the "Sign In" button and you will be prompted to change your password as shown below.
Step 3: After you successfully update your password, you will be prompted to verify your email. Make sure to verify,
as it will be a channel of communication with you.
Step 4: After verifying your email, you then click on "Proceed to Dashboard" as shown below.
Step 4: Click on "Result" as indicated below. Kindly note that you can only view your result after it has been approved by the senate.
For any challenge encountered, kindly contact DICT for assistance
Finally 
From the information provided above, you could see that viewing your Abubakar Tafawa Balewa University result is as simple as simplicity can be. All you need to do is to carefully follow the steps highlighted above, and you will be all fine.