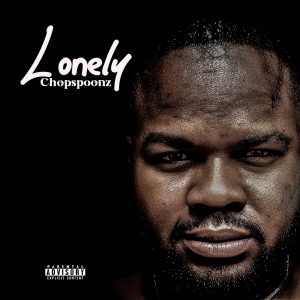 Chopspoonz – Lonely Description
In the depths of heartbreak and the shadows of loneliness, Chopspoonz found his muse. 'Lonely,' a poignant masterpiece, is not just a song but a heartfelt journey through the raw emotions of love gone awry. It's a melody that emerges from the very soul, born from the ashes of a breakup that left Chopspoonz feeling emotionally drained and manipulated.
Chopspoonz's musical genius shines through in 'Lonely' as he masterfully weaves together Amapiano elements, including emotional pads and a magical electric piano, accompanied by the rhythmic pulse of a pumpy log drum. The background vocals in the chorus become the vessel for the deepest emotions, echoing the very essence of heartache and longing. Every lyric in this song is an unfiltered outpouring of Chopspoonz's soul, a lyrical diary of his journey through the depths of loneliness and despair.
'Lonely' isn't just a song; it's a message, a testament to the imperfections of love and the resilience of the human spirit. Chopspoonz's heartfelt lyrics remind us that love, though often flawed, is a journey worth taking. It's okay to feel lonely and hurt, but it's also an opportunity to grow, learn, and embrace our humanity. Through 'Lonely,' Chopspoonz encourages us to move forward, extracting wisdom from past experiences, and never giving up on the hope of finding love again. His music is a beacon of hope and a reminder that, in the end, love prevails.
Chopspoonz About Section !!!
Chopspoonz, a musical visionary hailing from the heart of Gombe State, Nigeria, (Born in Bauchi State) embarked on his musical odyssey at the tender age of 8, fueled by an unwavering passion for music that transformed ordinary waste tin cans into rhythmic drums. His musical adventure took a professional turn in 2012, following his departure from Baptist Academy Gombe, where he had already begun enchanting audiences with his guitar prowess during weekly FCS sessions.
It was in those early years that Chopspoonz, driven by an insatiable hunger for musical excellence, embarked on a quest to master the art of music production. With the guidance of his cousin Aminu Omar Gadi and the persistent pursuit of the perfect sound, he trekked from Pantami to Federal Lowcost, all to immerse himself in the world of FL Studio.
In 2012, destiny rang Chopspoonz's phone, embodied in the form of an international call from his soon-to-be mentor, Kanji. This fateful encounter set him on a path to manage Kanji Studios, marking the beginning of his illustrious career as a music producer.
Chopspoonz's impressive portfolio includes production for a multitude of artists, ranging from local talents like Adams Mayy, Pages, and Voices Banor (now KODI SOG) to nationally recognized figures like B.O.C Madaki. His joy lies in breathing life into artists' dreams, conjuring magical sounds that resonate with the hearts of his listeners.
His musical journey has been a tapestry of influences, spanning from the melodious rhythms of R. Kelly and Omarion to the homegrown sensations of Styl Plus, 2Baba, and Wizkid. This eclectic blend has sculpted his unique sonic identity.
Despite the demanding curriculum of his nursing studies, Chopspoonz continues to pursue music with unwavering determination. Music serves as his therapy, a refuge where he expresses his deepest emotions and provides solace for his soul.
Chopspoonz's vision extends beyond melodies and rhythms; he aspires to use his music as a conduit for change. His mission is to pull people out of the depths of depression and erase the mental stigmas that plague society. Through his music, he seeks to make the world a better place, dismantling stereotypes and creating a more inclusive and compassionate world for all. Thus his Indie Record Label "Pullpit Records" was Born. Chopspoonz is a Global Product!